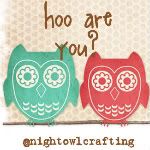 I have been wanting to participate for a while so here goes. Go link up!
1. Do you ever burp out loud in private or public?
I love how random this question is! In public I absolutely do not burp out loud. I think it's rude when people do. Now when it's just me and the family or boyfriend, I do burp out loud sometimes. It's never really intentional but my boyfriend always likes to turn it into a competition on how loud our burps get.

(LOL embarassing much?)
2. How often do you get sick each year?
I usually get sick about twice a year. And both times are usually in the winter time. The cold weather always gives me a cold and I always catch the flu :(
3. Would you rather paint a room in your house yourself, or have someone else do it for you?
I would rather pay a professional to paint a room for me. I am lazy and know they would do a better job!
4. If you get 30 minutes to yourself, what do you do?
Honestly, sleep. I love naps and couldn't live without them. If I am not sleeping, I am usually watching my recorded television shows. Gotta love my DVR :)
5. Do you allow people to wear shoes in your house?
Well I live in my parents house and they don't care whether people wear shoes or not. When I get my own house, you better believe my guests will take their shoes off!