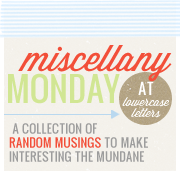 one.

This week is a tough week for me because I have lots of work and tests going on. I am so eager to get it over with because next week is Spring Break!!
two.

Overall I had a wonderful weekend. Relaxing with the boyfriend on Friday night was much needed. But before relaxing, we went to The Home Depot and purchased the items needed to start up our garden again. I am so excited to do this again because it's actually the right season and I know we will be successful this time around.
The first step in our process is to germinate the seeds so we are patiently awaiting the arrival of some sprouting!
three.

I was able to lay out in the sun twice this weekend! It feels so good to be getting less and less pasty as the days go on haha.
four.

Speaking of which, I am planning a beach day on Sunday with the boyfriend and I ended up buying a yellow two-piece swimsuit from VS so I am totally prepared for Spring Break to just be here already :)
five.

My mom is on a business trip in California (lucky her) so Rusty and I will be helping my dad out a lot this week. This on top of of school and work will be kind of hectic so I apologize in advance for my lack of blogging!
Have a great Monday and a wonderful week!