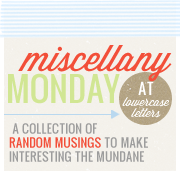 one.
Although this weekend was incredibly busy, it was a success! I worked a lot at the restaurant as usual and on Saturday I helped serve a party that was for a wonderful cause. The party benefited Army wives that have lost their soldiers. The guests were so nice and it was a pleasure being a part of it.
two.
Today is my absolute last day of school this semester! Finally! I can't wait to enjoy my winter break and the holidays with my family and friends.
three.
This Thursday I have a Christmas party to go to for Blush, the wedding planning company I work for. It's a combination party with two other companies in the industry, Rhodes Studios and Soundwave Entertainment. My boyfriend's family owns Rhodes Studios which is a wedding videography and photography company. If you live in the Orlando area or want to have your wedding in this area, check these companies out! The party should be FUN and I can't wait to post pictures.
four.

It's another cold day in Florida! I'll have to make sure I am nice and bundled up today before going to lunch with the boyfriend.
five.
This Friday I get my nails done. I desperately need a fill on my acrylics. I can't stand when they are grown out.
six.
My friend Hannah leaves for England on Saturday :( I am excited for her but I will miss her so much!
seven.
This weekend I am going to the Gaylord Palm's ICE exhibit. I am beyond excited to go and it should be fun spending quality time with the boyfriend and possibly the family. My family has now said it's a maybe for them but Rusty and I will be going fo sho.
Have a wonderful day!