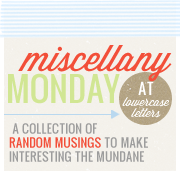 one. I am back at home and things are back to normal since my boyfriend's uncle came home yesterday and we are no longer house-sitting. I miss Katie (uncle's dog) already. How could I not with that precious face???
two.

My boyfriend is in the process of purchasing a house and I can't contain my excitement about it! I LOVE decorating and to have an entire house to decorate is going to be a blast. I got him this rug a few days ago except of course it has his name...

three. I don't know if any of you are following the Casey Anthony Trial but watching the defense try to present their case is nauseating. Jose Baez, Casey's lawyer is beyond annoying and immature and I think that as of now, I have made up my mind about whether she is guilty or not. GUILTY.
four.

I am so eager to go on my cruise next month! I have slowly been doing some shopping to acquire more cruise-appropriate clothing and accessories. Or maybe it's just an excuse to go shopping but oh well. It makes me happy :)
Some of the things on my shopping list:
*already have a few but I want MORE
five.

Happy Belated Father's Day! I felt bad because yesterday the boyfriend and I spent our entire day driving to and from Jacksonville, FL because my cousin was giving away his King mattress. Hello bigger bed! But it sucked not spending Father's Day with either of our dads.
Have a wonderful Monday ladies!