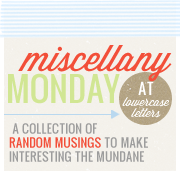 one.

No, I did not fall off the boat. As soon as we got home from the cruise, Rusty and I got right to work on his house so this past week has been absolute craziness trying to get his house in order. But before I get ahead of myself, we all had such an amazing time on our cruise!
Sorry the pics are not in order...
We went snorkeling in our third port Freeport, Bahamas.
The catamaran we went on was the Seaduction ;)
The water slides on board were awesome!
Our first formal night at dinner.
Our second port was Grand Turk and we took a trolley ride (our ports were changed because of a tropical depression in the Atlantic).
The water in Grand Turk was gorgeous!!
First night on board exploring the ship.
two.

Okay the whole process of getting a new house and buying appliances and furniture and the whole nine yards is a lot to deal with but I have been spending all my time the past week helping Rusty out and the house is really coming together. I will show you guys some pics soon!
three.

I start school in exactly one week :( I will be extremely busy once I start school on the 22nd but at least this is my junior year. Only two more years and I will have my Bachelor's degree in Event Management. I can't wait to be out of school so I can get a full-time job and be doing what I love!
I guess it's as easy as 1, 2, 3...
That's all that's been going on with me. How have you guys been??
Have a wonderful Monday and good week lovelies!